Ditch Bulky Detergent Jugs: This Laundry Solution Saves Space, Hassle, and Reduces Plastic Waste
Zero Plastic Waste
Hypoallergenic
Works in All Washers
No Measuring, No Mess
No Parabens
No Phosphates
No Bleach
No Bleach & Dye
What is Earthwash?
Earthwash Laundry Sheets are nano-dehydrated detergent strips that eliminate the need for single-use plastic jugs. Each sheet dissolves in water in seconds and packs the same cleaning power as a cup of liquid detergent.
Store-bought detergents are over 90% water, which is why they require those bulky, wasteful plastic jugs. Earthwash saves space in cabinets and landfills.
Earthwash is Tough on Stains
Don't be fooled by Earthwash's small size. Even though it's convenient and easy to use, it sacrifices zero cleaning power. Each sheet is packed with powerful, plant-based ingredients that keep clothes feeling and smelling "as good as new."
Earthwash's brand new formula was designed to keep your white clothes looking bright and all your colors vibrant! It won't cause fading or "fabric-fray" like other detergents.
With Earthwash, you get all the cleaning power without the measuring or the mess!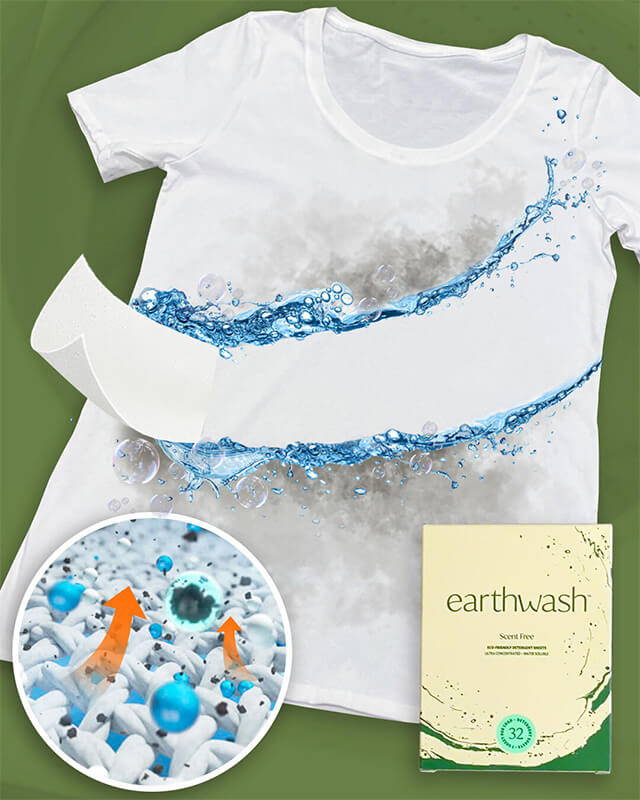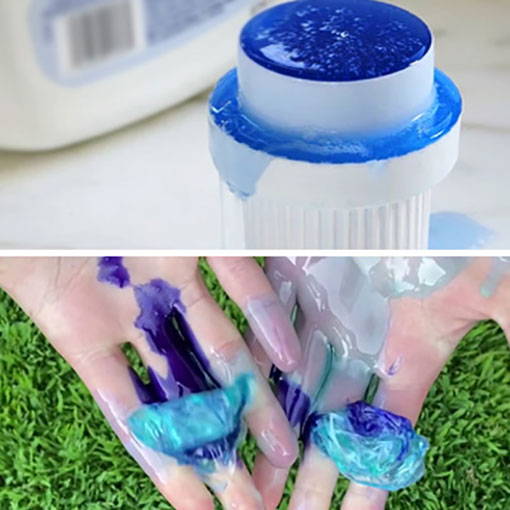 Earthwash: 1 Sheet = 1 Load
When using liquid detergent, you have to lift, pour, and measure the liquid. Plus, you could spill it all over your laundry room floor.
Earthwash's premeasured sheets make doing laundry way more convenient. Just throw 1 strip into the washer with your clothes, run a regular cycle, and enjoy ultra-clean laundry!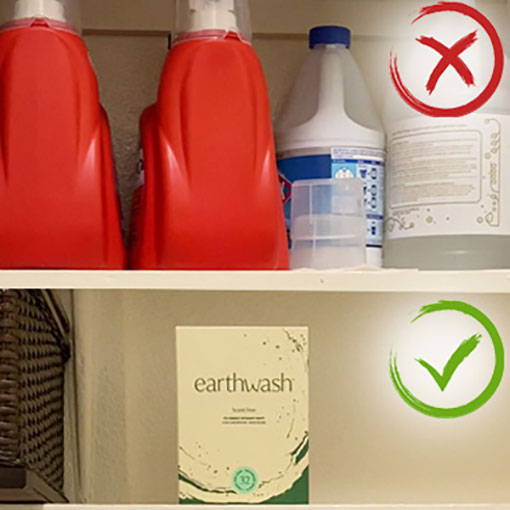 Lightweight. Compact.
Forget bulky, heavy jugs that are a pain to lug around.
Each box of Earthwash's dehydrated detergent strips can comfortably fit in drawers and cabinets for easy access. Now you can have all the cabinet space you need to keep your home tidy and organized.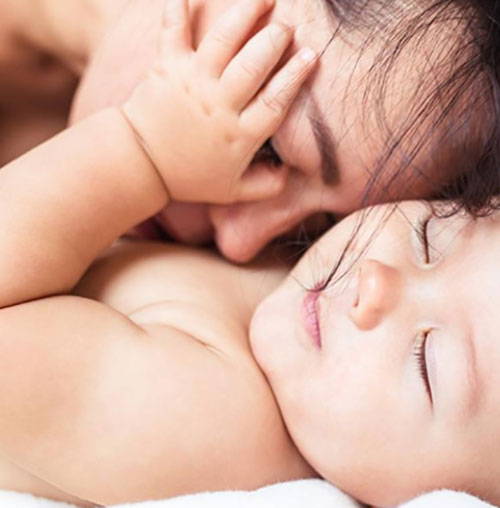 Gentle on Skin
Liquid detergents can have harsh ingredients that can cause irritation. Fresh laundry is supposed to be a solution, not a problem.
Earthwash's formula can powerfully remove the toughest stains but stay gentle on skin.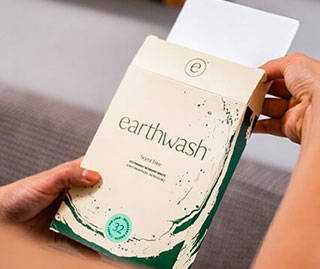 Take one strip out of the box
Toss it in the washer with your clothes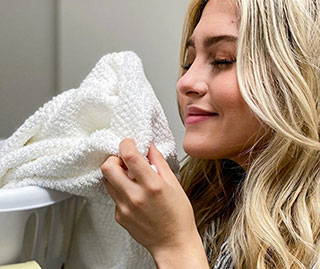 Enjoy your fresh and clean clothes!
Cleans Just as Well as Any Liquid Detergent
Liquid detergents are about 90% water, and that's what you're paying for! Earthwash is made with zero fillers — giving you the cleaning power you need for effective washing with none of the price-bloating extras. You get the same (if not better) deep clean without all the waste!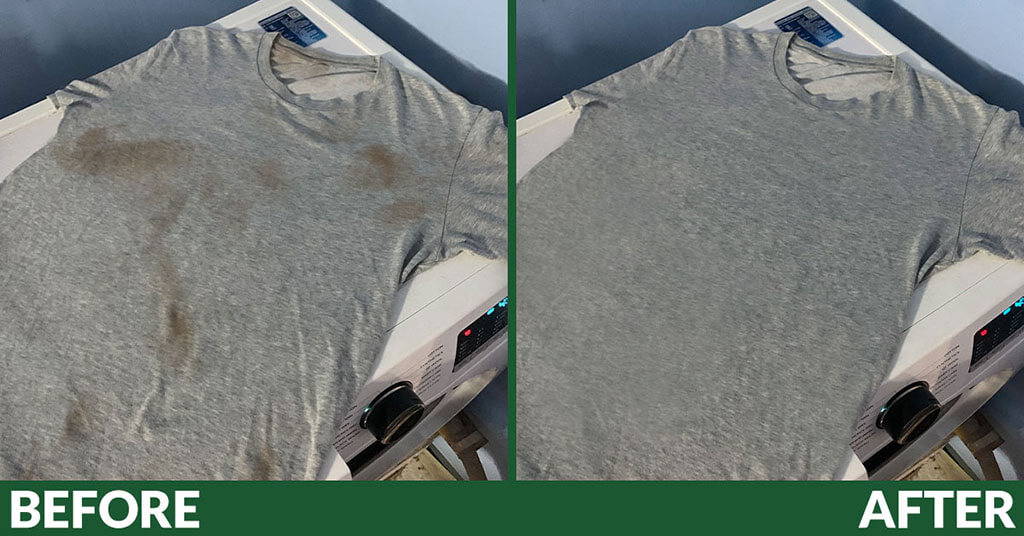 The strip dissolves instantly in water, activating a powerful cleaning formula that fights tough stains and odors in clothes.
Will it Work on Any Washer?
Absolutely. Earthwash is 100% machine wash-friendly and works on any model, old or new: top-loaders, front-loaders, and even HE-washing machines.
You can even use them in industrial laundromat machines or at coin-operated washers in apartment laundry rooms.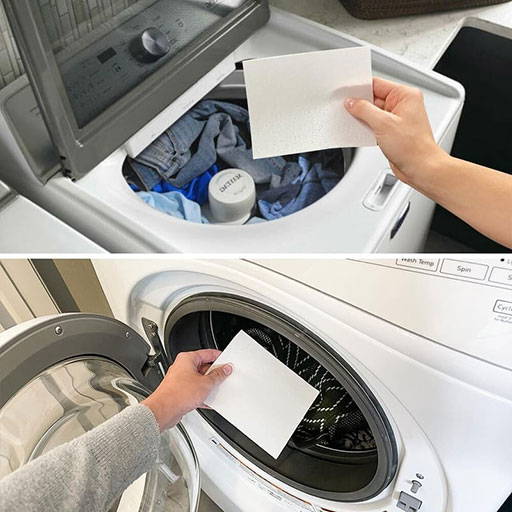 5 Reasons You Need Earthwash at Home
Eliminates waste

Gentle on skin

Saves Space

Saves Time (No measuring, No mess)

Convenient (No lugging or pouring)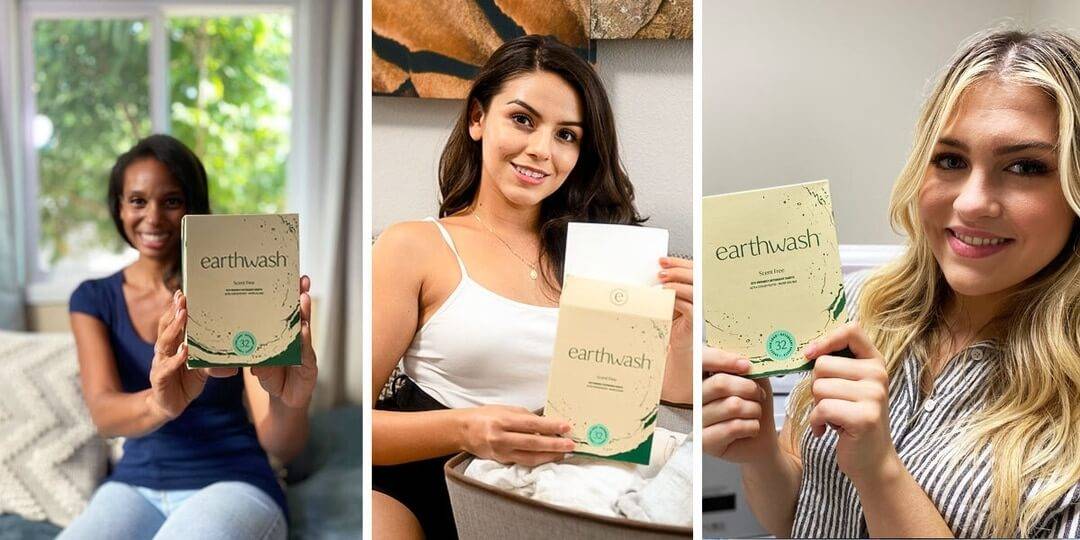 Can Earthwash Really Replace Your Detergent?
Thousands of customers have already switched to these powerful and convenient detergent sheets. Here's what they're saying:

"Where has this been all my life?! This literally takes the load off laundry. Love how it fits so easily in the smallest spaces. Cleans clothes nicely. I'm never going back to liquid and powder now."
- Fran A.

"This surprised me in more ways than one. It really does work and in many cases even cleaned better than my usual grocery store detergent. No ugly jugs sitting out anymore. I appreciate not having to hoist big bottles for each load. What a huge difference this has made!"
- Esther C.

"Pods never worked well for me and for a family with extra sensitive skin this is life-saving. We use the unscented strips and they clean clothes just fine, no residue or stains left. I didn't get skin flare ups. Most of all, you will never spill liquid detergent again. God knows how many times I've had to clean up those messes."
- Bernadette P.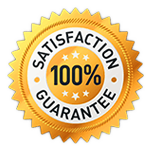 We're dedicated to your satisfaction.
Try Earthwash for 1 month, and if you're not completely happy with your experience, just email us.
Our Customer Care Team will reach out to you ASAP to help with all your concerns.

Is Earthwash Worth The Hype?
Earthwash wants to welcome you by giving 55% OFF on your order.
We know that once you try Earthwash, you're going to love it and make the switch away from liquid detergents for good.
But if you're not totally excited about Earthwash, take advantage of our 30-Day Customer Satisfaction Guarantee. All you have to do is send a message or give us a call, toll-free.